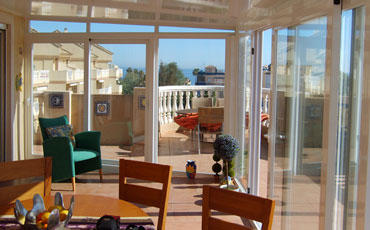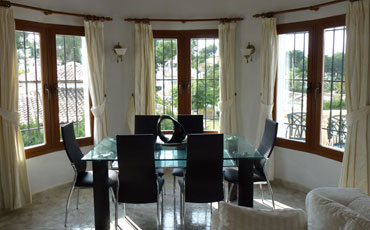 The Advantages of Installing uPVC double glazed Windows and Doors in Your Home on the Costa Blanca.
In the winter months when the temperature's drop the advantages of replacing ill fitting windows become apparent.
Choosing windows for your home in Spain can be an overwhelming process as there is so many colours, and styles to choose from. If you are replacing your windows you should consider replacing them with energy efficient uPVC windows. By installing energy efficient windows in your home you can be assured that the loss of heat in your home will be reduced dramatically
Advantages of uPVC windows
Low Maintenance
uPVC windows require very little maintenance due to the fact that they never flake, rot, fade or rust. The windows only need a light soapy wash and a regular check of the seals to ensure that there is no holes or punctures. They don't require sealing or painting which reduces maintenance significantly.
Cost
The reason why uPVC windows are a popular choice among those replacing or buying new windows is the cost. uPVC windows are a lot less costly than timber and aluminium options. And as previously mentioned they require very little maintenance costs.
Secure
uPVC windows are safe and secure the frames are extremely strong and durable making it extremely difficult to damage or break through. Ensuring that added safety for your family.
Reduces Condensation
Installing uPVC windows will reduce condensation in your home due to the double glazing reducing thermal conductivity, in turn making your home dry, warm and condensation free.
Noise reduction
Installing uPVC double glazed windows in your home can provide significant reductions in noise levels, ideal for homes built near noisy roads or close to airports.