Home Security from CCTV Spain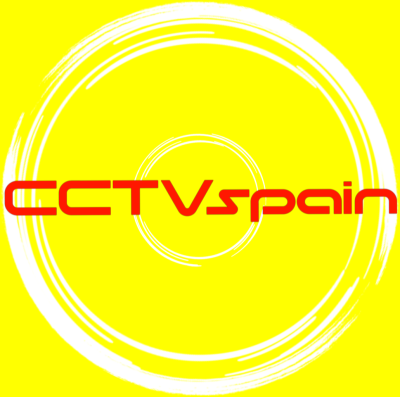 What does CCTV stand for?
CCTV stands for Closed-Circuit Television.
It is a closed-circuit system because the signal is not openly transmitted as it with broadcast television. The video cameras transmit the footage back to a set number of monitors.
Television in CCTV is the video camera that acts as the telecommunication medium which transmits moving images to the surveillance monitors.
 What is CCTV?
CCTV is a video system in which specifically placed cameras record video images and transmit these to a monitor/monitors, with only a small number of people being able to access it.
What is CCTV used for?
CCTV systems are primarily used for security, monitoring and surveillance purposes.
In terms of security, CCTV can be used to monitor both public and property security.
For monitoring and surveillance purposes, CCTV can be used to investigate or prevent crime.
Is CCTV legal?
CCTV is legal when it complies with guidelines set out by the law.
If you own the home property, you do not require permission to install CCTV but do need to alert neighbours. If you do not own the property, you will have to speak to the landlord.
According to the government, if your business requires CCTV, people must be told that they are being recorded.
 Why is it important to have CCTV?
CCTV is important because:
– It can deter crime
– It can be used as evidence, and therefore acts as a force of law enforcement
– It can monitor employers, and encourage greater work productivity
– It can lower costs by preventing burglary
– It can be used for the safety of others; e.g helping track lost people, monitoring workers operating in dangerous conditions.
How do CCTV systems work?
A CCTV system consists of a camera, lens, monitor and recorder.
The camera/cameras pick up the images, which are then transmitted then to a recording device and then a monitor.
CCTV Spain has a wealth of experience of installing CCTV security cameras in properties across the Northern Costa Blanca.
So if you are thinking of upgrading your home or businesses security the give CCTV Spain a call
on (+34) 650 161 898 or email [email protected]
Click the link below for more information.
http://www.costablancaguides.com/listing/cctv-spain/