Mi
Solar
Solar Power Javea | MiSolar Solar Power Javea | Solar Energy Systems Costa Blanca
Isn't it time to invest in your own solar energy?
MiSolar brings solar power to Javea.
MiSolar generates electricity in your home or business by installing solar panels / photovoltaic systems, heat pumps & pool heating in Javea on the Costa Blanca.  MiSolar provides an alternative to heating your home, water or swimming pool and helps you reduce your gas or electricity bills on the Costa Blanca.
MiaSolar Solar Power Javea

No overselling, they size the system for your needs and allow for how they may change once the system is installed.
Explain things in a way that's simple to understand, no degree required.
Realistic pricing for quality service, with quality guaranteed equipment.
Experience trained installation team.
Ecology Is Your Best Investment
Adding solar energy solutions to your property in Spain has never been easier.
The bureaucracy has been reduced, they take care of all the legal registration.
The electricity companies offer a feed-in tariff for unused solar energy.
The return on your investment is quicker, typically 4 to 5 years.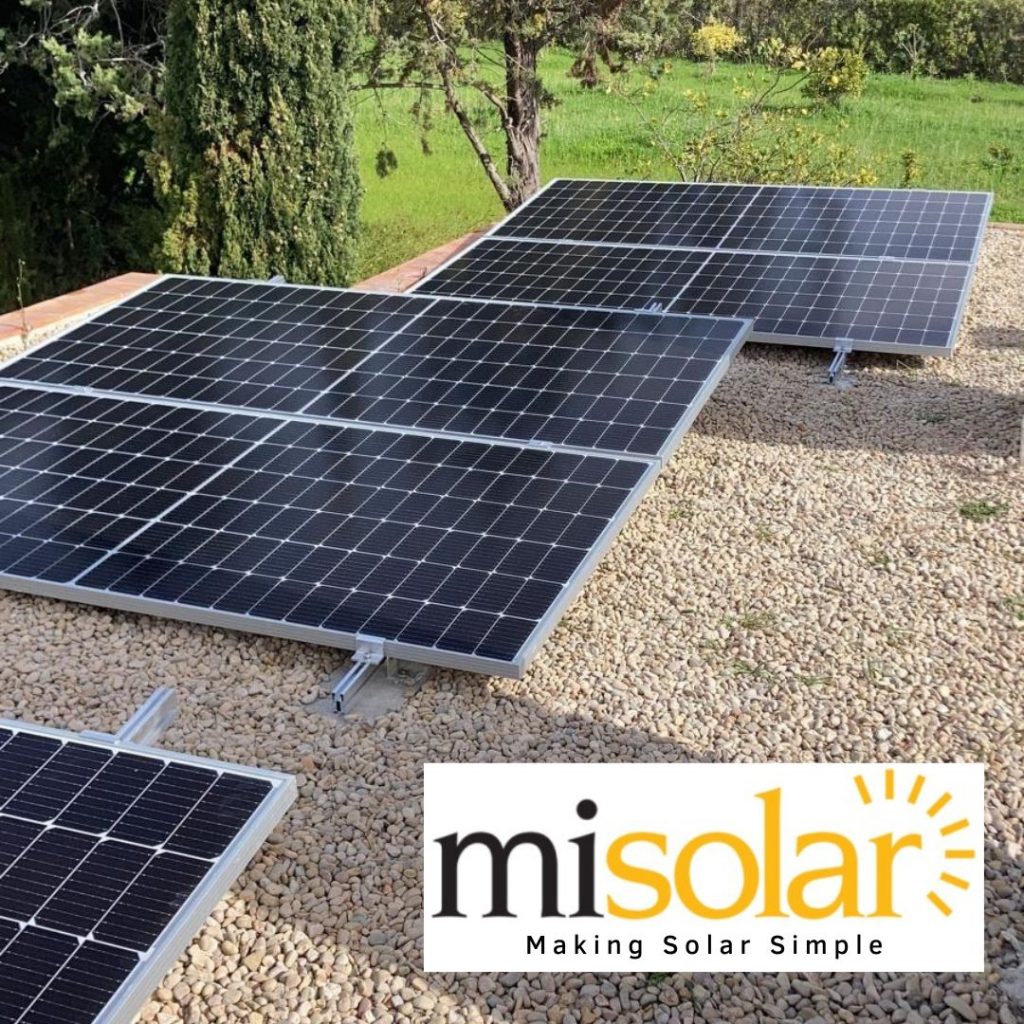 The Process
To start with, MiSolar likes to review your electricity bill for the property, and if possible visit you and ask some questions about your past electrical usage and any potential changes you are planning, ie adding a pool heater, different occupancy, etc, plus discuss the options with you, ie size of the system, use of batteries etc
At that point, advice can be given on what system is suitable for you, where the panels and other equipment should be situated, and answer any questions you may have.
MiSolar will leave you with the figures to consider your options, and how they compare, recommendations from existing clients can always be given.
Normal installation time is 3 days and can generally be scheduled to be completed within 3-4 weeks of the order being placed. But all of this will be confirmed, prior to your order being placed.
In Summary~
*MiSolar can help to reduce energy bills.
*MiSolar can help you decide if you need or want grid-connected, hybrid solutions with or without batteries.
*MiSolar will cover what you want to know and what you can expect from your home solar energy system.
Visit their showroom on Avenida de la Fontana 18, Jávea, https://goo.gl/maps/CJvbP4qKsZKKasSB8 Opposite Sabadell bank.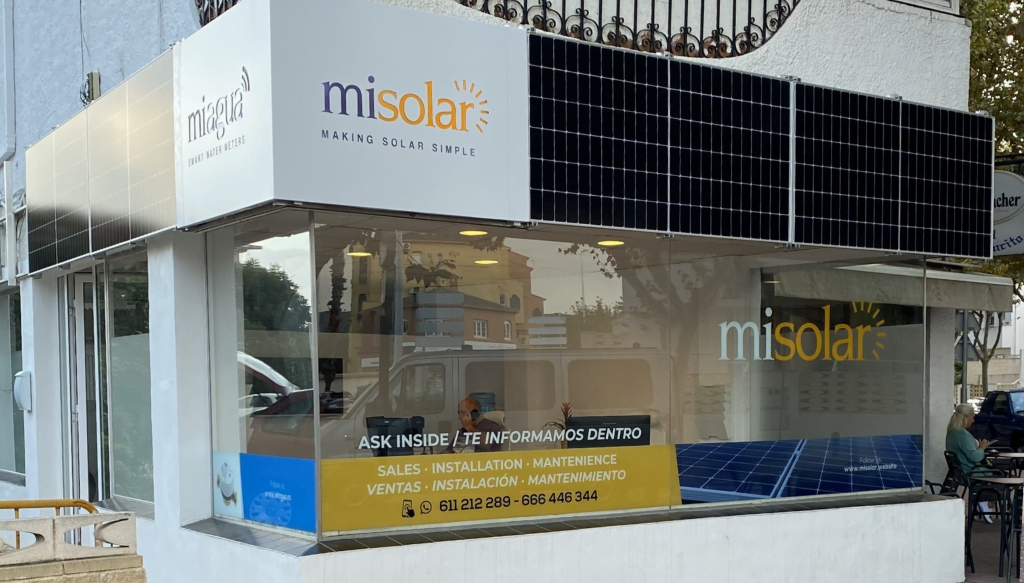 To Get in Touch click below to visit their website or email [email protected]
Tag Lines: MiSolar Solar Power Javea, Solar Energy Systems, Solar Panels in Javea, Solar power systems for heating a pool in Javea, Heat Pumps, Solar Power Systems Costa Blanca, solar power companies in Javea, Photovoltaic systems, renewable energy, solar electricity, Solar Hot Water, Solar Pool Heating, Reduced Energy Bills,